The past, the present and the immediate future ones have been and will be strange months that have changed habits and daily life. Let's see together how Ca'Vagan interpreted Spring Summer 2021.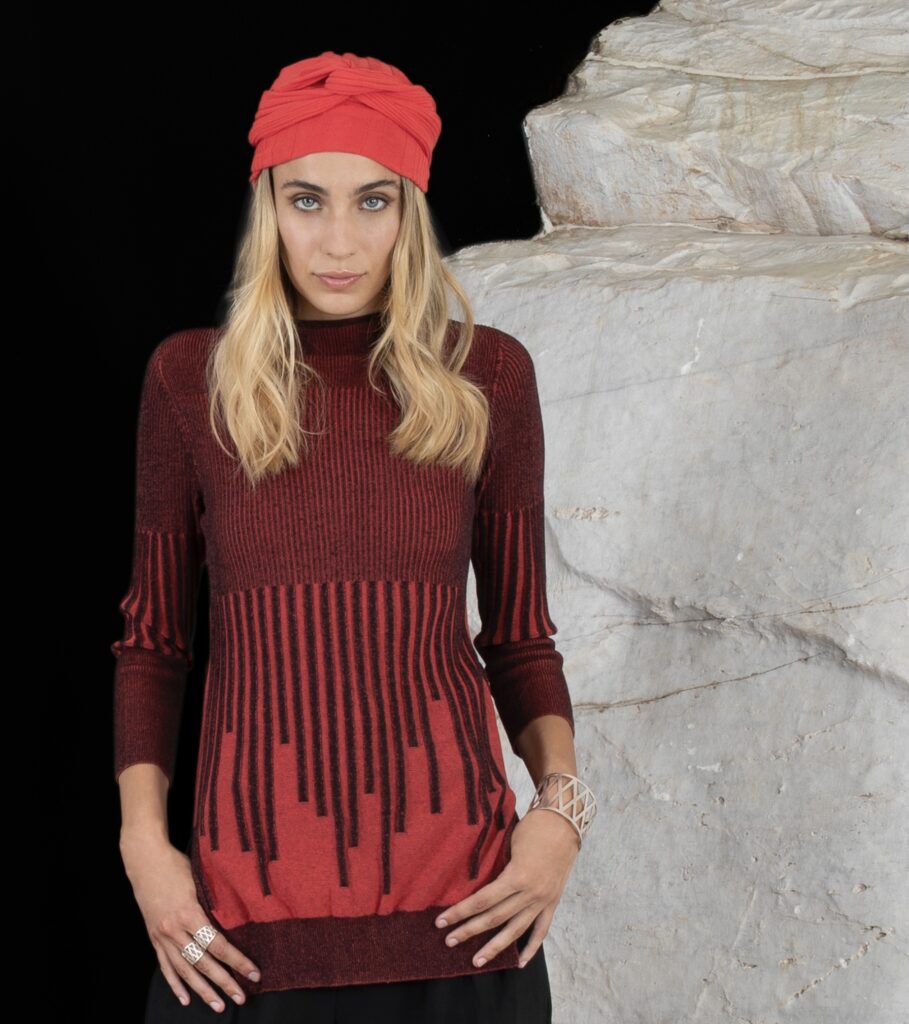 Fashion is perhaps one of the fields most involved in interpreting and expressing the epochal change in front of us. Fashion is doing it by discovering unusual spaces and bringing materials, shapes and colors back onto the scene. These become the protagonists of an image that enhances a strong and conscious femininity.
Shapes and colors characterized the virtual presentations in Milan and Paris and made their way into the Ca'Vagan collection. They express a newfound desire to dress, born from the need to be in harmony with the world around us, to go out, to travel, to meet other people.
Shapes
The lines become essential, minimal, almost decisive, for a new basic style that caresses or emphasizes the shapes.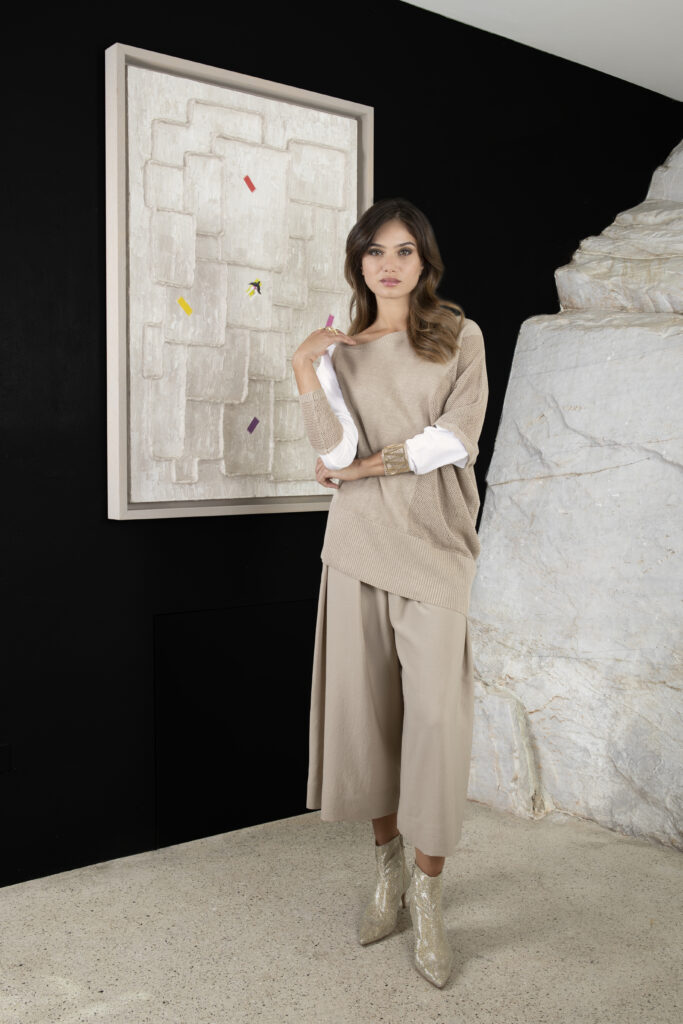 Materials
We cannot talk about Spring Summer without mentioning natural fibers: cotton, linen and silk characterize the sweaters, the dresses and the t-shirts of the Ca'Vagan Collection.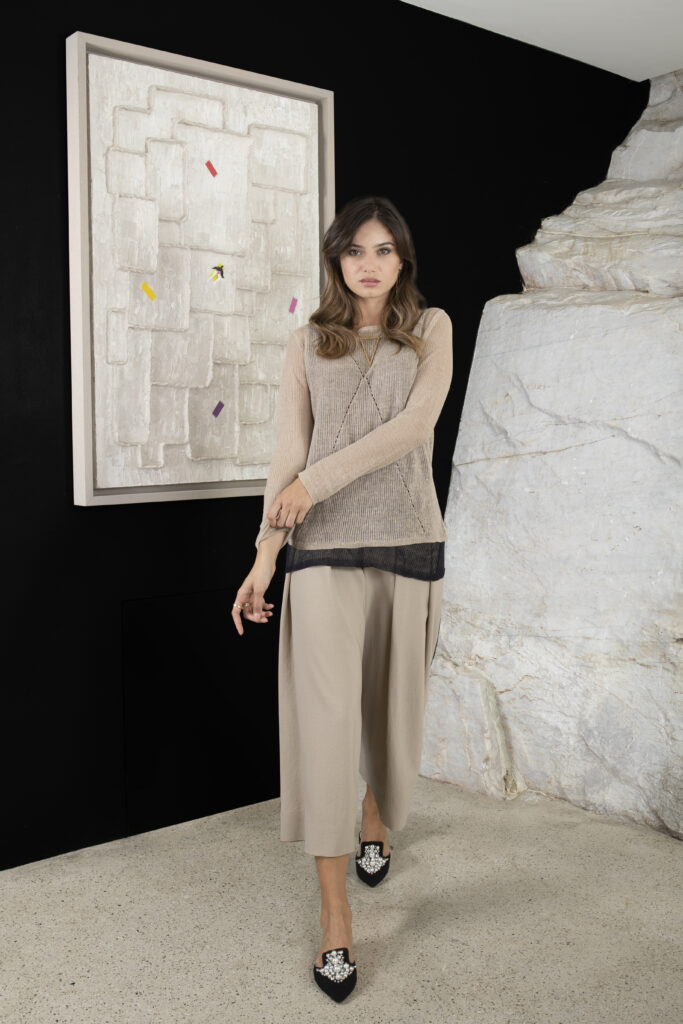 Colours
Grey: slate or pearl, for a one-color total look, or combined with red: the color of love and happiness, declined in second-skin sweaters or unstructured dresses. Light blue: the color of the sky and the sea, which will accompany us from Spring to full Summer and which often dialogues with white or silver reflections. Rope, beige and natural, remain among of the favorite ranges for the Spring Summer. Their elegance and versatility are features that have always been fundamental for our brand.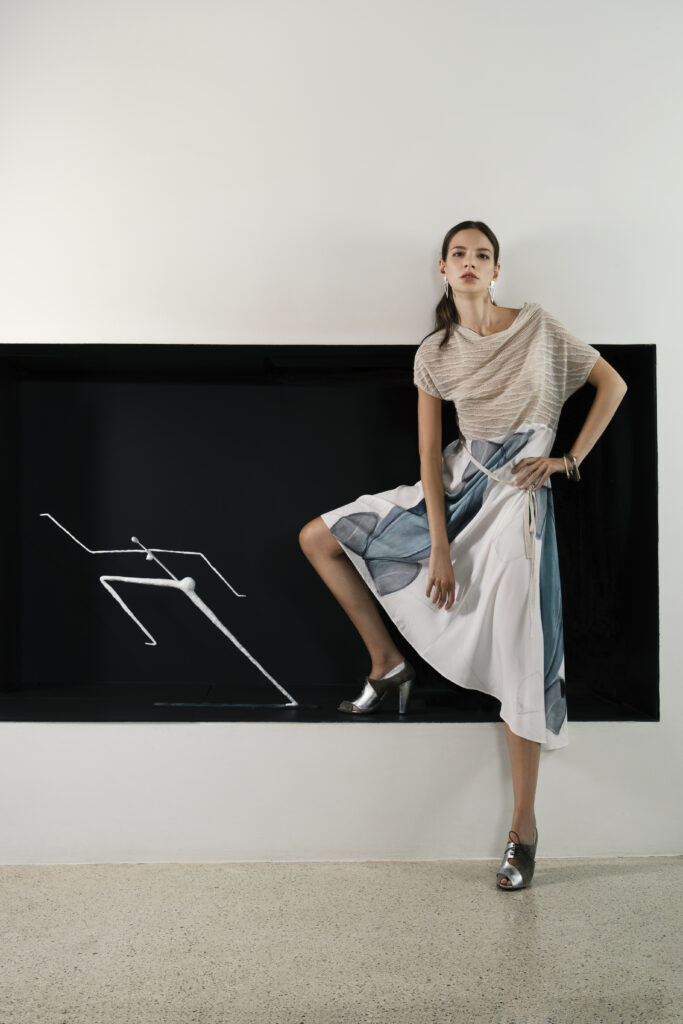 During this Spring Summer we will be "traveling", not necessarily towards distant lands. On the contrary, the travel will take place within us, in search of a new harmony with ourselves and with what surrounds us. In this "journey" we will be accompanied by a light suitcase made of a few pieces: essential, but well defined.
Here then the must-haves, or the garments that cannot be missing in our wardrobe. Styles that will accompany us at any time of the day and that we will always feel at ease with.
Must-haves
In our wardrobe, the men's suit with a minimal 90's air cannot be missing. Ca'Vagan made it more feminine with a stylized floral embroidery "ton sur ton".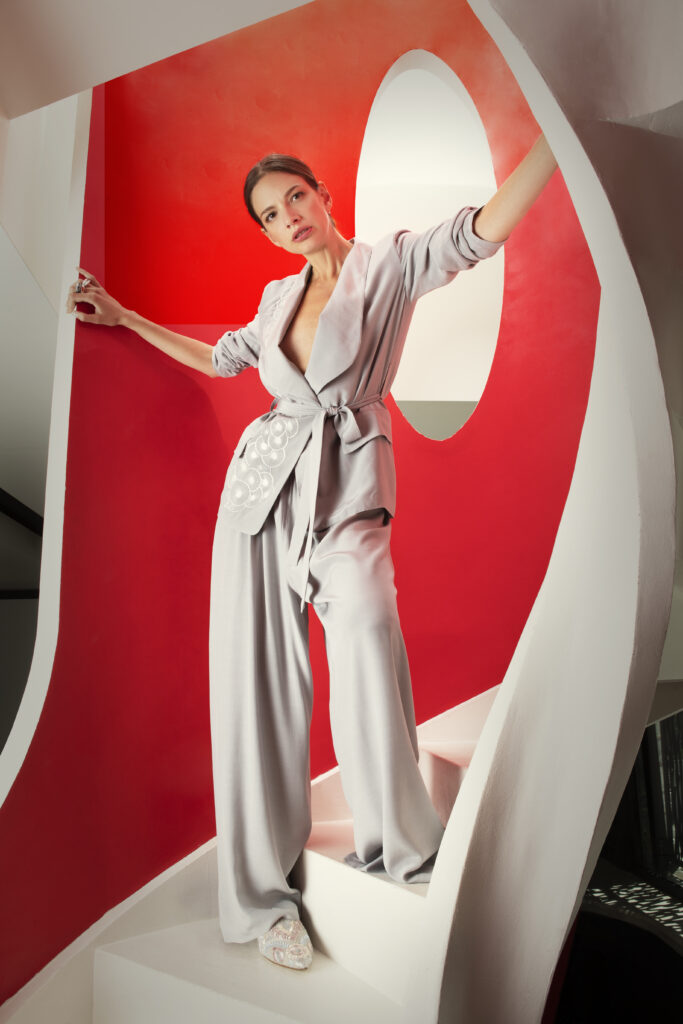 Flowers, a great summer classic not lacking in any collection. In Ca'Vagan collection, they become splashes of paint, which embellish enveloping dresses in bold colors.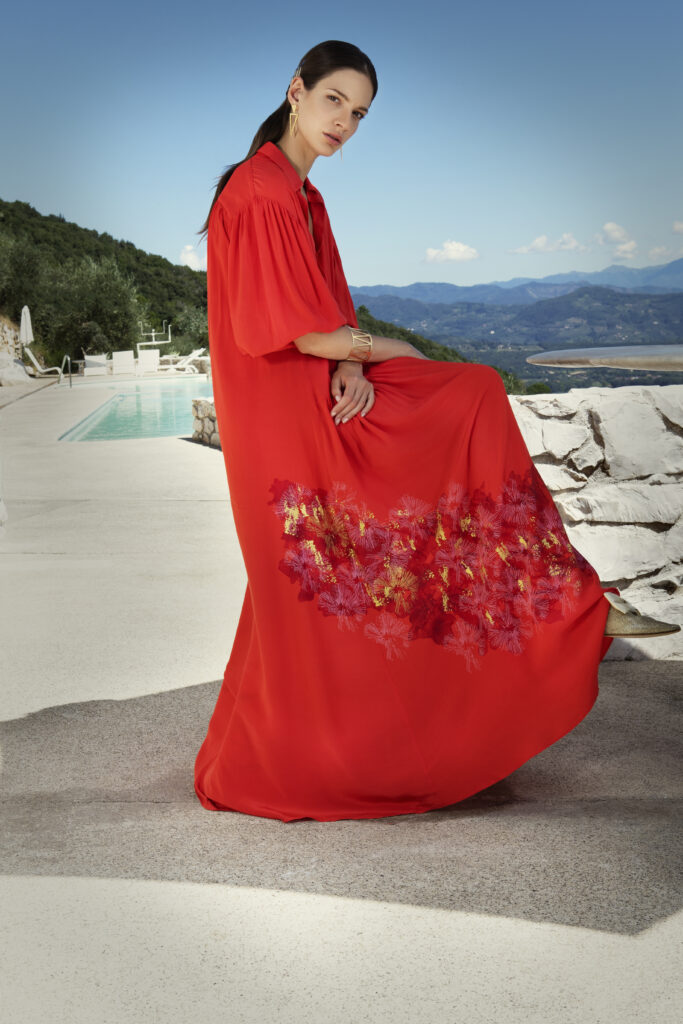 Among the few certainties of recent seasons, there is certainly the presence of knitwear. Today as never before, the desire is to pamper us, wrapping us in fabrics that caress us. They must be comfortable, practical, delicate, but at the same time feminine and elegant. As a consequence, everything that is knitwear, from natural yarns to the most precious ones, comes to our aid.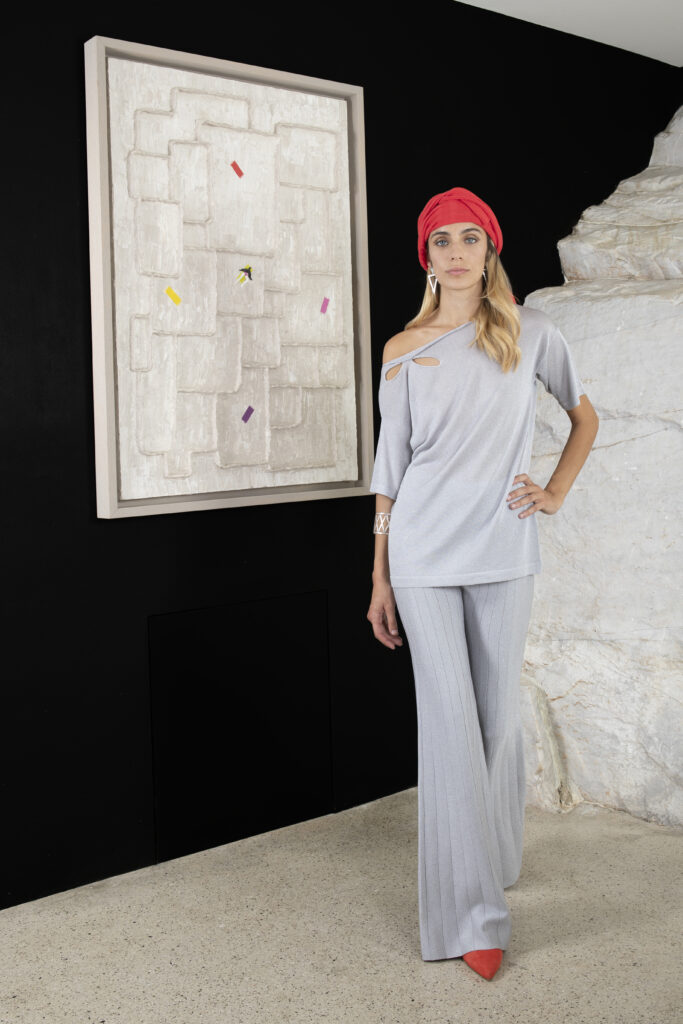 Finally, one of the greatest summer loves ever: the net, to be declined in a glamorous version. The Ca'Vagan collection offers mesh effects that are almost reminiscent of lace. When mixed with metallic thread, the net is knitted into shawls, or it may become a fancy insert on summer linens.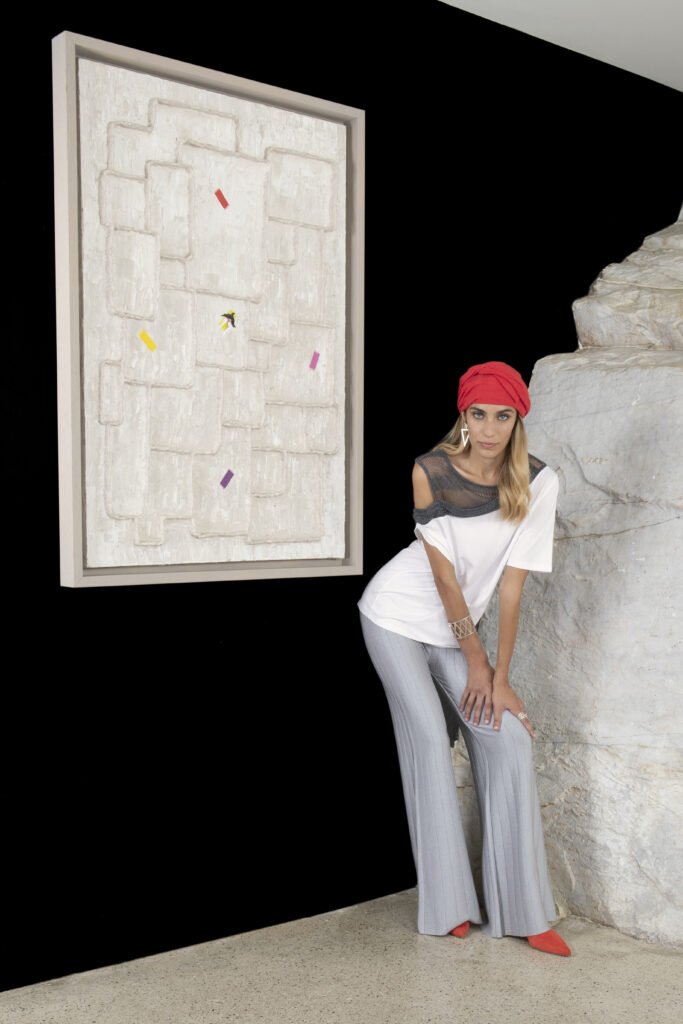 Discover the other articles of our Blog!
Our contacts: